Welcome to the Wild Kratts Wiki
The
Wild Kratts Wiki
is the official community site dedicated to the
PBS Kids
television series
Wild Kratts
and its related media. Anyone can edit here, we can only grow with
YOUR
help.
If you're new to this wiki, please look at our site policies and take a moment to check out the Wikia tutorial. If you have any problems please ask one of the admins for help.
Home to
1,269
articles
since January 30, 2011
Wild Kratts
LAST EPISODE
NEXT EPISODE

"Hercules - The Giant Beetle"
Season Five, Episode 18
(January 23, 2019)
"Tardigrade Xtreme"
Season Six, Episode 17
(October 5th, 2020)
While investigating exoskeletons, the Hercules beetle accidentally gets enlarged.
The gang wonder if there is life on other planets, so the Kratt Bros. decide to head to outer space to look for clues. Back on Earth, Jimmy discovers a tardigrade, a microscopic creature that seems to be able to survive in the most extreme conditions.
POLL




Last Poll: After 1515 votes, 97.82 % (1482 people) said they want Wild Kratts to return to Netflix. *
FEATURED
QUOTE
"
And that's what our friend Hero the salmon thought us. Keep trying, no matter how hard it gets. It's the lesson we've learned on Hero's journey.
"
FEATURED
VIDEO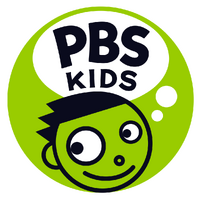 Community content is available under
CC-BY-SA
unless otherwise noted.