Hi, I'm Siskin, an administrator on the wiki. I've been a Wild Kratts fan ever since I saw my first episode in 2011. Outside the wiki, I'm a birder and photographer with a passion for all animals. Most of my interest in biology came from the show and I wouldn't be who I am today without it.
Favorites list
My favorite episodes by season
My favorite Creature Powers
My favorite characters
My favorite species
My favorite animal friends
and Last but not least..
User statistics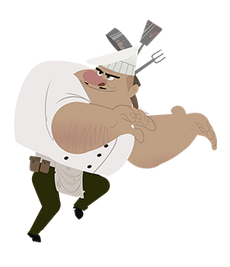 Edits of

Siskin

on Wild Kratts Wiki
Total:

Special:Editcount/Siskin

Article:

Special:Editcount/Siskin/

Talk:

Special:Editcount/Siskin/Talk

User:

Special:Editcount/Siskin/User

User talk:

Special:Editcount/Siskin/User talk

Thread:

Special:Editcount/Siskin/Thread

Project:

Special:Editcount/Siskin/Wild Kratts Wiki

File:

Special:Editcount/Siskin/File

File talk:

Special:Editcount/Siskin/File talk

Template:

Special:Editcount/Siskin/Template

Template talk:

Special:Editcount/Siskin/Template talk

Category:

Special:Editcount/Siskin/Category

Category talk:

Special:Editcount/Siskin/Category talk

User blog:

Special:Editcount/Siskin/User blog

User blog comment:

Special:Editcount/Siskin/User blog comment
Userboxes
This user supports


Koki